Adopt an Acre®
The Valdivian Temperate Forest, Chile - Invest in Guaranteed Growth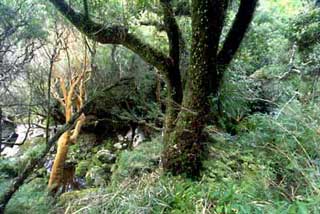 Valdivian Temperate Forest, Chile
© Darren Guyaz
Chile's Valdivian Temperate Forest rests in the heart of the Chilean Andes. The Valdivian Temperate Forest is a globally-important ecoregion, considered to be among the highest conservation priorities by some the world's key conservation organizations, including The Nature Conservancy, World Bank, World Wildlife Fund and Conservation International. A unique set of circumstances has given The Nature Conservancy the rare chance to protect these old-growth temperate rain forest lands, which are home to some of the most unique species in the world.
Although rainforests cover less than 2% of the Earth's total surface, they are home to more than half of all plant and animal species. Rainforests play a significant role in maintaining the Earth's weather patters - and its limited supply of fresh water. They also have provided key advances in modern medicine: 70% of the plants identified by the National Cancer Institute as useful in cancer treatment can only be found in the rainforest.
Species
huemel deer

pudú deer

guina wildcat

gato colo colo wildcat

viscacha
Threats
conversion of native forests into agricultural or cattle-grazing land

coastal development

water and urban pollution

highway construction
What We're Doing
The Nature Conservancy is working to establish a corridor of core protected areas between existing national parks and reserves from north to south as a means to ebb the fragmentation and isolation of these areas.
Copyright © 2004 The Nature Conservancy